13.05.2018 15:31
The cheaper, the better. Even satire can be overdone
The auditorium is darkened, only a small stage is illuminated by a strong shine. The people who came to the Melodka music club in Brno are waiting. They are slowly running out of patience because the singer is still staying backstage. "Záviš! Záviš!" the crowd is chanting the pseudonym of Milan Smrčka, a popular Czech songwriter and poet.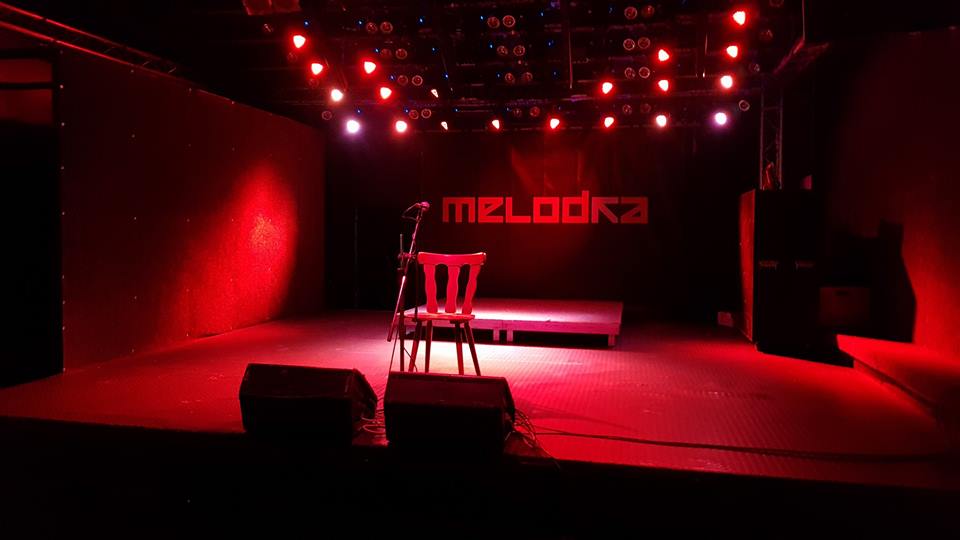 About two hundred music fans gathered at the concert but from its beginning they are feeling quite uncomfortable. The event should have begun at 7:30 PM, now it is two hours later, Záviš sang only three songs and disappeared behind the scenes. "Let's take a smoking break," the artist said as usual. Audience was not really happy about these delays but they had to deal with it.
The smoking break is lasting for endless forty minutes! "We came here for music. Come and play, you old a**hole," screams young all-black-dressed woman with red hair. Tension is rising a little. It does not matter if the fans are vulgar. Actually, it is okay considering lightweight, humorous and rude lyrics by Záviš. He writes and sings about sexuality, boozing, loafing etc. And this is why he became very popular mostly with students.
Yeah, he is finally coming to the stage. "So we are going on, aren't we?" Záviš says and starts to sing one of his most famous songs. "Confectioner, you idiot, gimme some candy, otherwise I am gonna pee right on your face," he sings and the people are laughing. But the good mood suddenly ends. Záviš stops playing the guitar and singing again and invites a girl to the stage.
She may be 20-years-old and introduces herself as Kristýnka. No one knows what to expect. She pulls out her block and starts reciting poems. They are as obscene and indecent as Záviš's ones but they are definitely not so original and funny. The angry crowd does not consider this intermezzo the best idea, some people are cursing and even whistling. A tall muscular man is getting really nervous. "Get out of there, we want Záviš!" he shouts.
Kristýnka clearly perceives displeasure of her audience and goes out of the stage. The people start to exult and the poetess shows them her middle finger in return. Záviš finishes his at least sixth beer and comes back. This is more like a farce, not a concert. It is 10 PM, the fans have enjoyed only five or six songs and now they are waiting what will happen next. Záviš takes a microphone, sits on a wooden chair and continues with his performance.
After all, the concert is rolled up and the people are having fun. Sometimes Záviš forgets the lyrics of his songs and blends verses blend into various combinations. "I am sorry. Probably spring is in the air and I am thinking about beautiful women," he apologizes and laughs. During the concert, Záviš drunk a lot of beer, moreover he definitely did not come sober here. His mouth is slowly getting dehydrated and in the end of the concert he already sings with a hoarse voice.
The show is coming to an end and applause is not as loud as usual. The ticket price was quite high, 120 crowns for one ticket. A month ago in another Brno music club called Green, admission was cheaper and the concert was undoubtedly better. There was only one short break, no weird poetess and Záviš drank a reasonable amount of alcohol.
Klíčová slova: Záviš, music, concert, colour piece, Brno, folk
Fotogalerie
Hodnocení příspěvku
1 | 2 | 3 | 4 | 5 (1 - nejhorší, 5 - nejlepší)
Vkladání nových komentářů skončilo.
AUTOR
Zobrazeno 852×
Hodnocení 2.9 z 5
NEJNOVĚJŠÍ
12. 12. 2018 00:39
11. 12. 2018 15:41
10. 12. 2018 16:43
09. 12. 2018 23:04
09. 12. 2018 22:22