19.04.2018 11:52
Indians beat Kometa and keep hopes for the finals
Kometa hockey players lost 1:2 to Pilsen but still lead at play-off series. Indians played very tough game and beat the opponent thanks to Kracík and Kindl goals.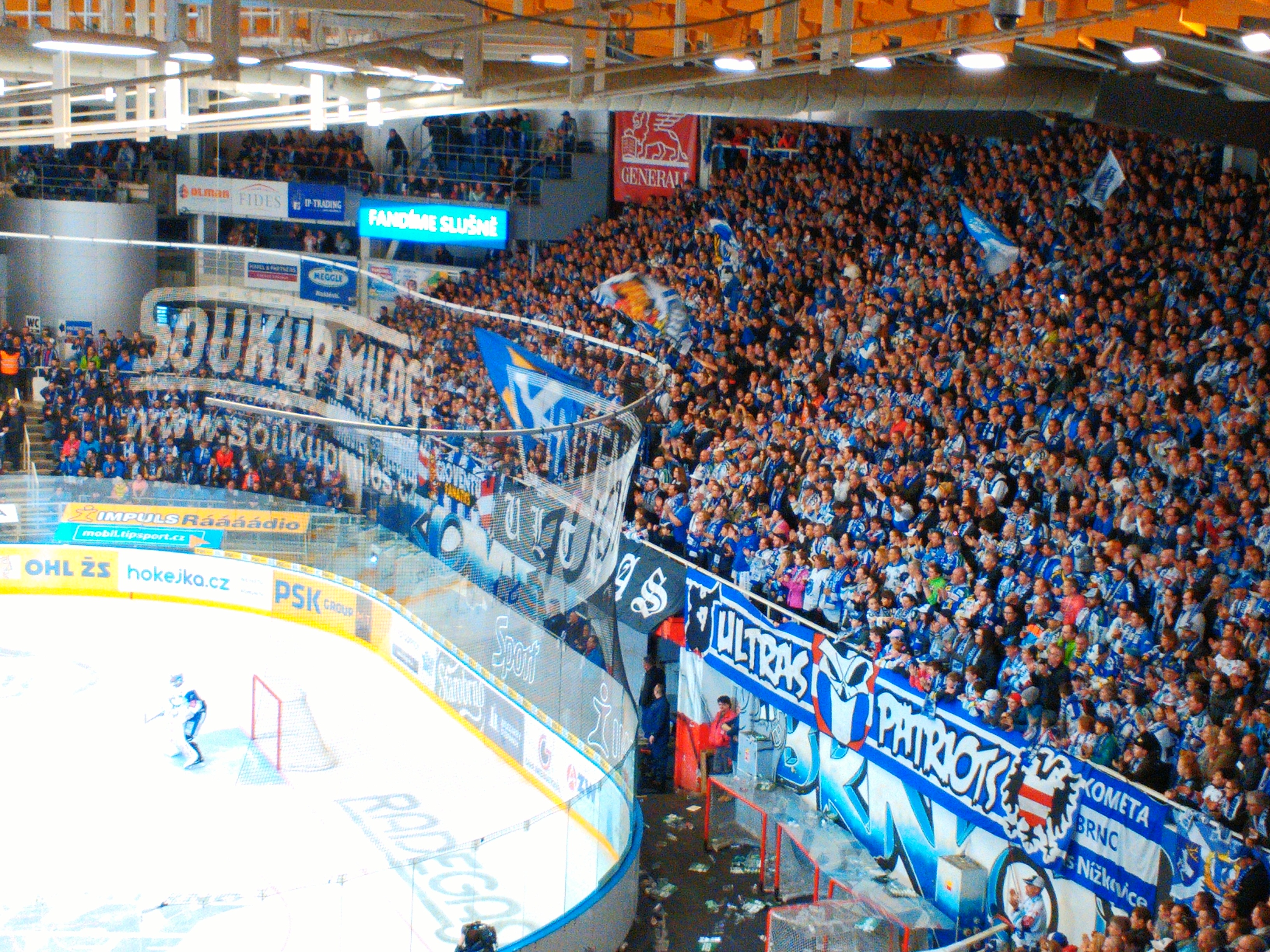 Brno – Kometa Brno and Pilsen Indians are fighting in the semi-finals of the Czech ice hockey Extraliga. Kometa had won three games of the series and got a great opportunity to reach the finals at home. However Pilsen didn't give up and stayed alive after defeating Brno 2:1.
"It's a big relief for us. We played good games already at the beginning of the series but we paid for poor scoring efficiency. Today, we finally deserved to win," Jaroslav Kracík of Pilsen said. He took the lead in the second minute of the second period and two minutes later assisted the goal of Denis Kindl. In the third period Kometa reduced the score to 1:2.
Kometa lost the first play-off game after thirteen wins in a row (six from the previous season). "Nothing happened. It's only one game, we are going further," Brno forward Martin Zaťovič said. Kometa had to face a really tough game from Pilsen players, especially from American Ryan Hollweg, who gave away seven hits. Indians focused on Kometa's leader and probably the best player Martin Erat as they wanted to frustrate him and provoke a little.
Also Miroslav Preisinger tried to harden his game. "Every team pays a special attention to opponent's leaders. If we get under their skin by a tough but a clean game, it will be okay," Pilsen forward said, nodding. In Brno Preisinger fouled Erat as he pinned home forward to the wall and enabled Kometa to play power-play with two men advantage. "It was my stupid mistake," Preisinger admitted. Nevertheless, Brno didn't manage to score on this power-play.
Despite the first defeat Kometa is still in a comfortable situation. Its players have got three points, Pilsen only one. Who gets the fourth point will reach the finals. One fact should scare Pilsen players – in history of Extraliga there is no team which could turn the score of play-off series from 0:3 to 4:3. "We don't think about it. There are teams which managed it for example in NHL. Nothing lasts forever, including this statistics," Kracík replied.
The next semi-finals game will take place in Pilsen on Saturday 7th April in 5:20 PM.
Klíčová slova: ice hockey, Czech Extraliga of ice hockey, play-off, Pilsen Indians, Kometa Brno, semi-finals, sport
Fotogalerie
Hodnocení příspěvku
1 | 2 | 3 | 4 | 5 (1 - nejhorší, 5 - nejlepší)
Vkladání nových komentářů skončilo.
AUTOR
Zobrazeno 991×
Hodnocení 3.1 z 5
NEJNOVĚJŠÍ
12. 12. 2018 00:39
11. 12. 2018 15:41
10. 12. 2018 16:43
09. 12. 2018 23:04
09. 12. 2018 22:22